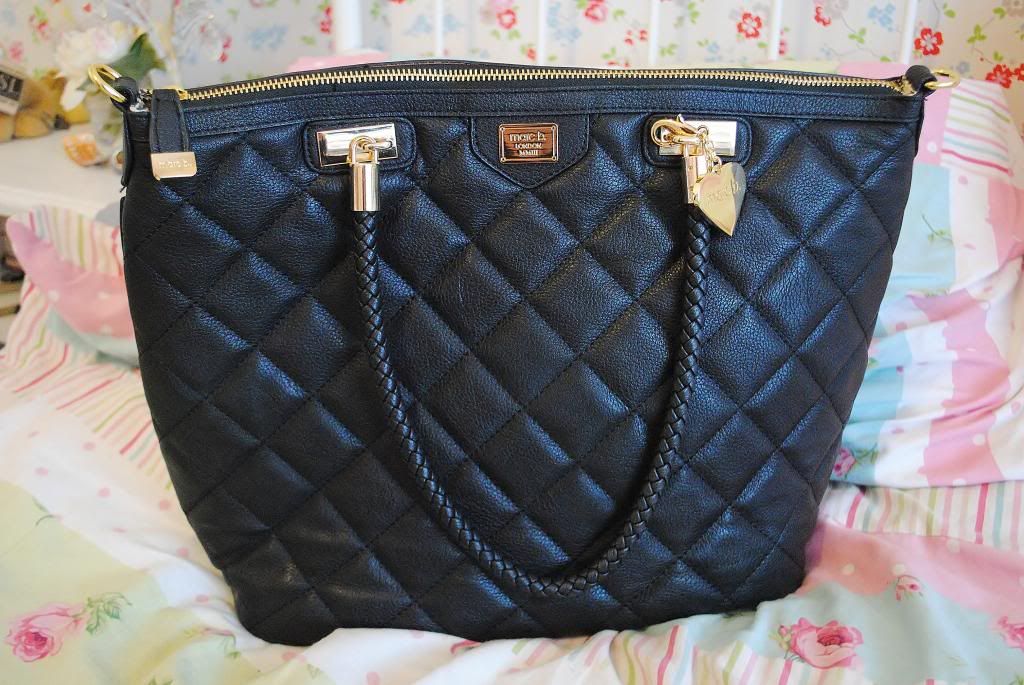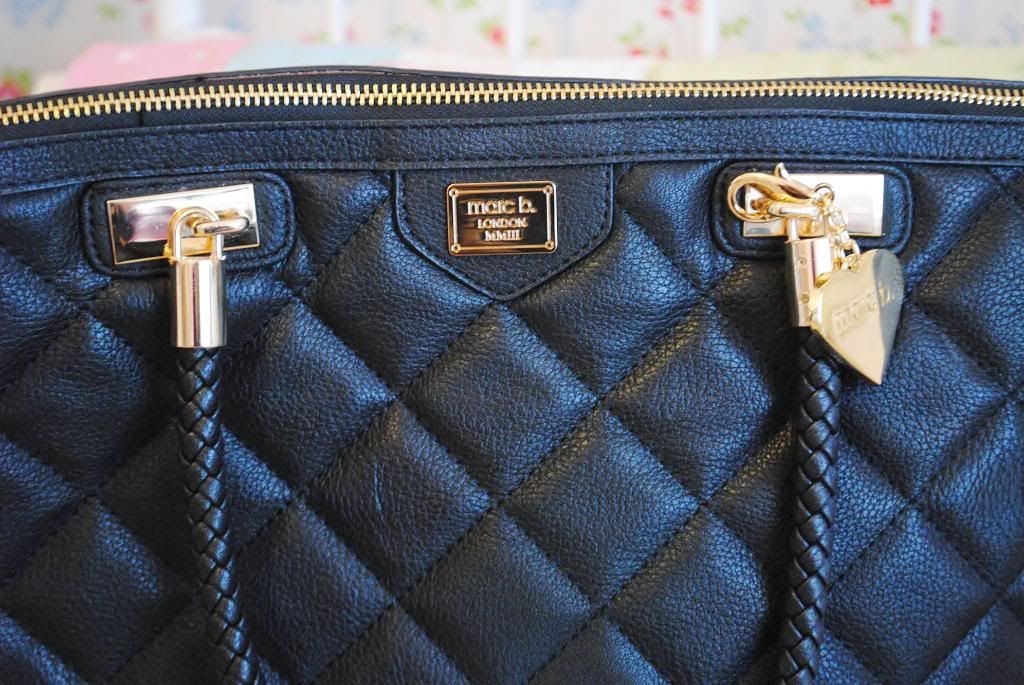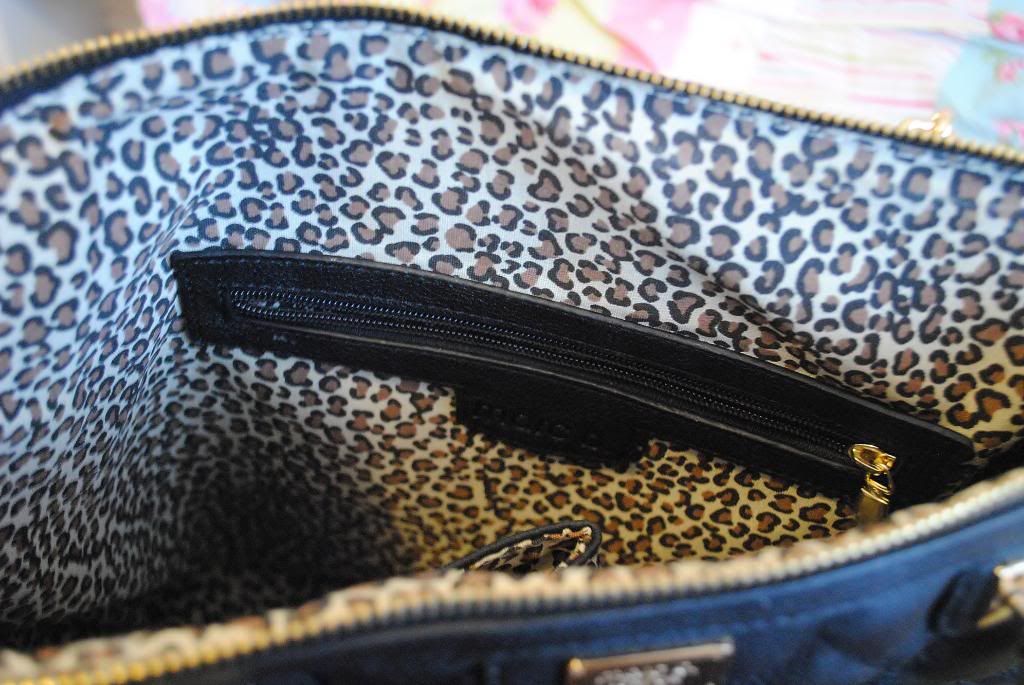 Hudson Nouveau Black Tote* -
Marc B
Can you remember, a
million
moons ago, when I was lusting after the ultimate 'classic' handbag? Well, finally, I've found it. It's pretty hard to believe that before this beauty came into my life, I didn't own a single black handbag. Nada. Okay, so I had a couple of cheapy clutches kicking about (Primark, I hail thee), but when it came to needing a proper, full-purpose black handbag, I was out of luck. Why? Well, perhaps because I was waiting for the 'dream' bag. I wanted a bag that was timeless, chic, durable, and one that would be big enough to fit all my belongings in (bearing in mind I have Mary Poppins-like tendencies). It had to be black, and it had to have gold detailing, as I always wear gold jewellery and I think gold just looks so much more, well, posh.
When I was offered to review a bag from Marc B, I just couldn't say no. I've admired Marc B bags from afar for years, but I've never bit the bullet and got one. When I saw the Hudson Nouveau tote, with its quilted faux-leather (yay for polyurethane!), its stunning gold details, and beautiful black rope handles, I immediately fell head over heels. This baby hasn't left my side since. It's a brilliant size, enough to house my many belongings (as demonstrated in my what's in my bag video
here
) and is really fab quality. It goes with literally everything, has a sexy leopard-print lining (ooer) and some nifty little phone pockets inside too. I honestly don't think I'll ever need to buy another black bag. I love it that much.
Do you own a Marc B bag? Are you on the hunt for the 'ultimate classic' handbag? Let me know!