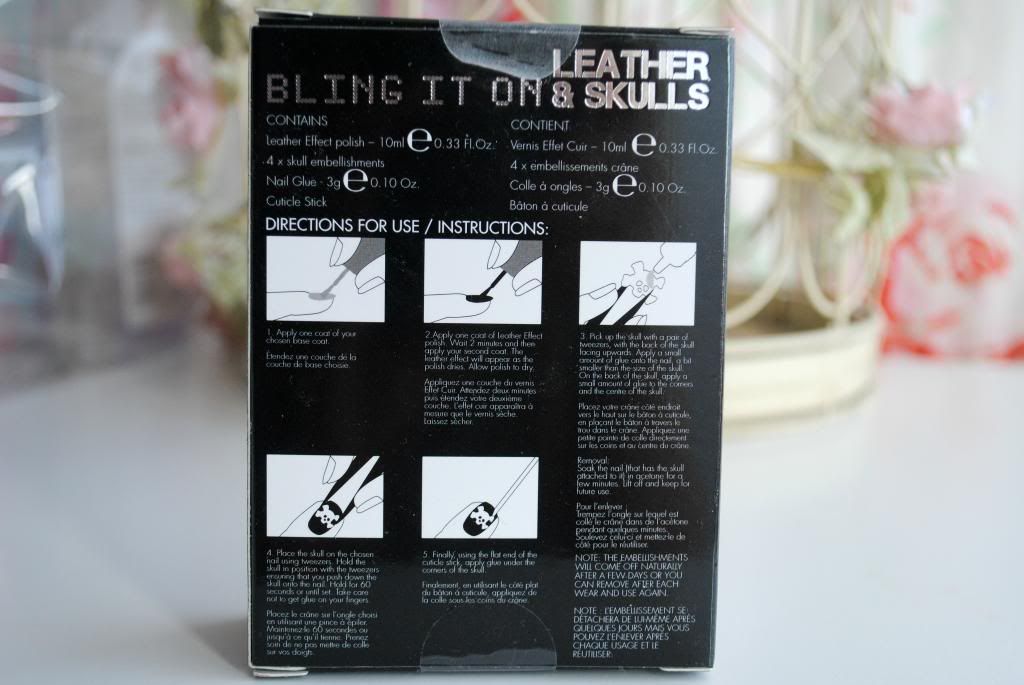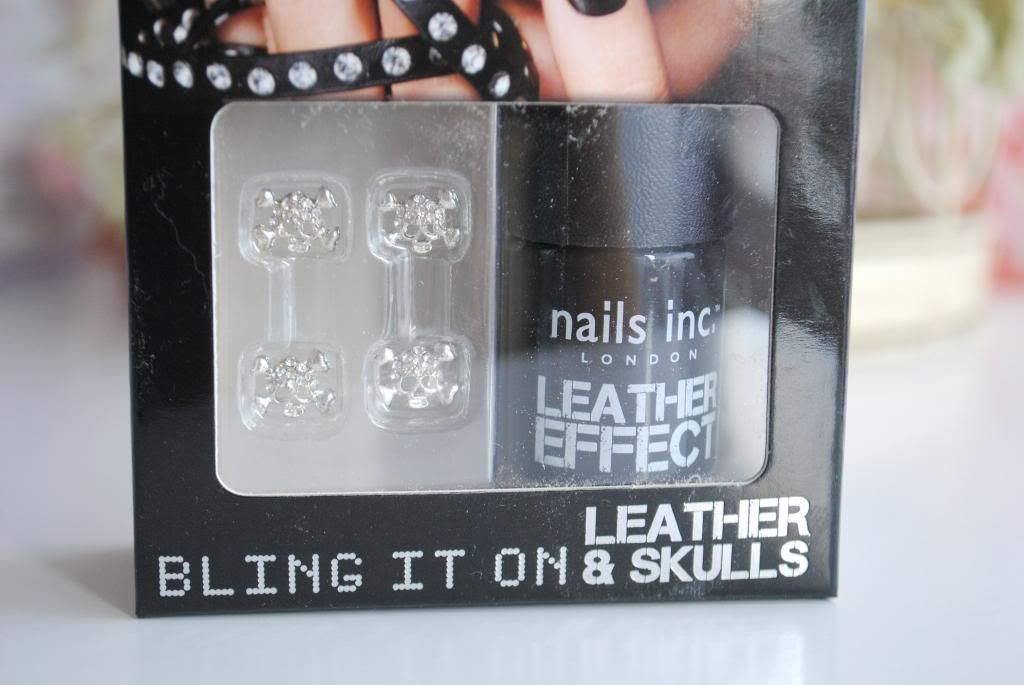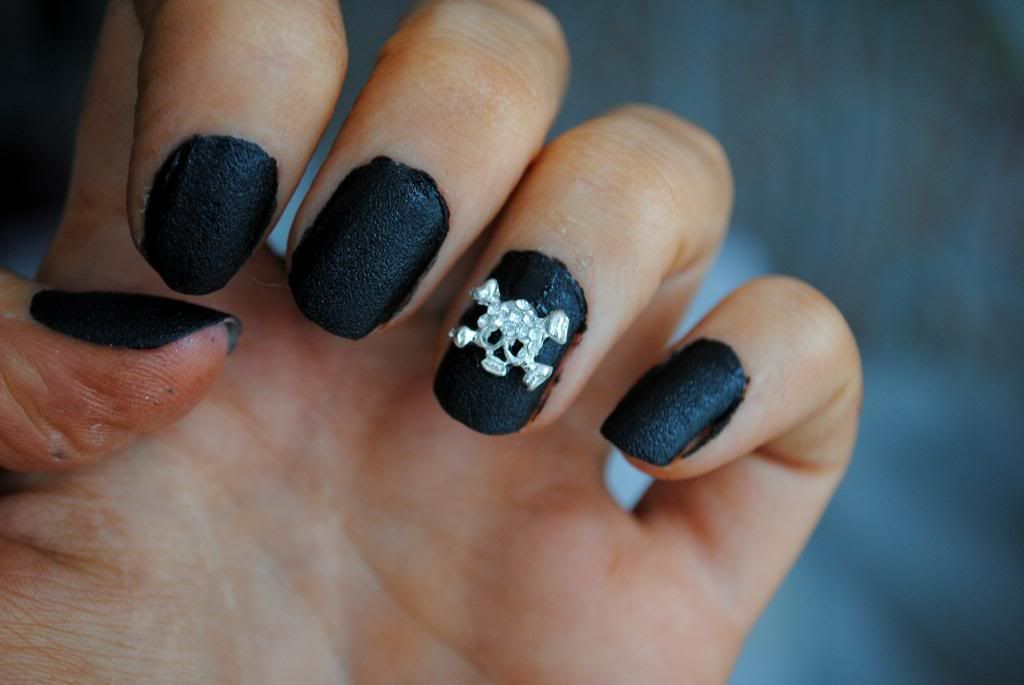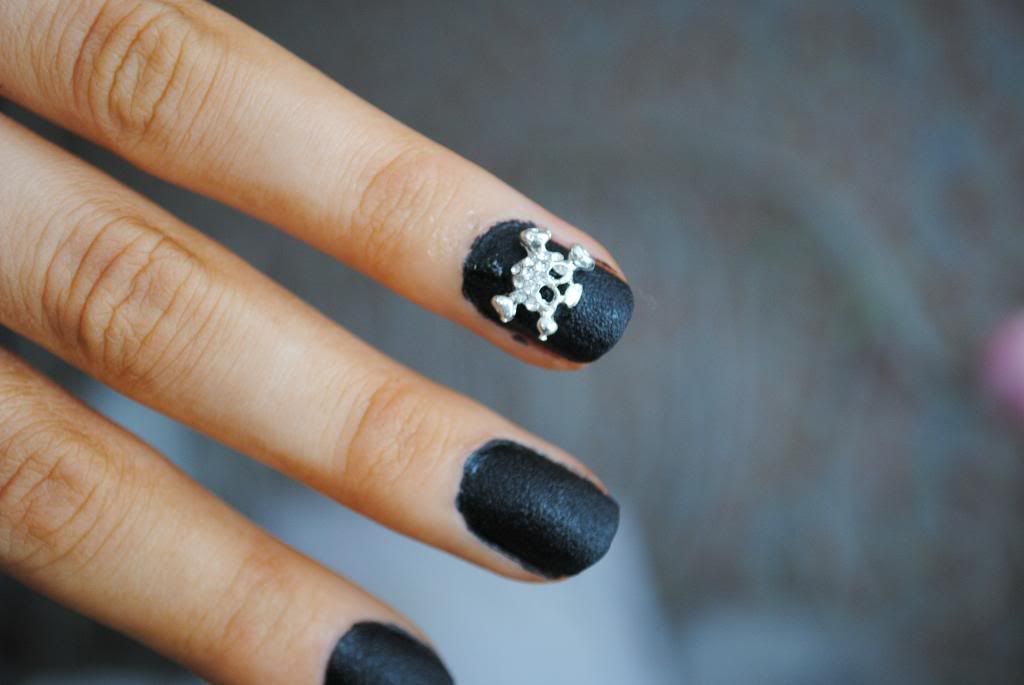 Back in November I attended the Nails Inc.
event
, and was completely astounded by all the amazing launches they had coming up. One launch that particularly caught my eye was the Bling It On: Leather & Skulls kit. As you know, I am a massive fan of nail art and I relish any opportunity to give my nails a bit of bling - but add some leather-look polish into the mix and I am completely sold. I actually had my nails done using this polish and the gold skulls at the event - and went away seriously impressed. I got loads of compliments on them and they looked pretty awesome the following weekend when I donned a faux-leather dress for a night out.
I love how simple and easy-to-achieve this nail look is. The leather-effect polish works a treat - just apply two coats (although I found one to be more than efficient), sit back and watch as it dries to a gorgeous, leather-like finish. There's no need to use a top-coat here, as it will ruin the effect - perfect for lazy nail-arters like myself! Once dry, it's pretty easy to dab some of the glue (included in the kit) on to your nail and the back of the skull, place on the nail you want blinging up, and press down using the tool provided. Make sure you use the tool - and probably some tweezers as well, as the Nails Inc. glue is seriously strong and will stick your fingers together in no time - not a good look! It does mean that your skulls will stay in place for ages however - so don't worry about them falling off - if you press down hard enough when applying them I can almost guarantee they will stay put for at least a week.
I absolutely LOVE this kit and I already have my eye on the other tan version - although I am particularly excited about the mulberry leather effect kit, 'Rebel', which includes skulls, studs and swarovski crystals, launching in March. Most definitely will be needing that in my life! What do you think to Nails Inc.'s Leather & Skulls kits?