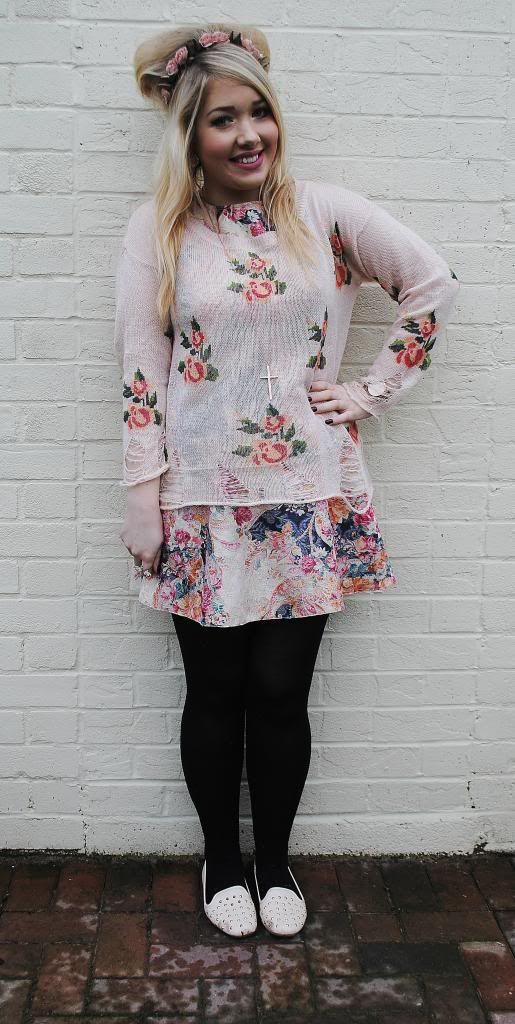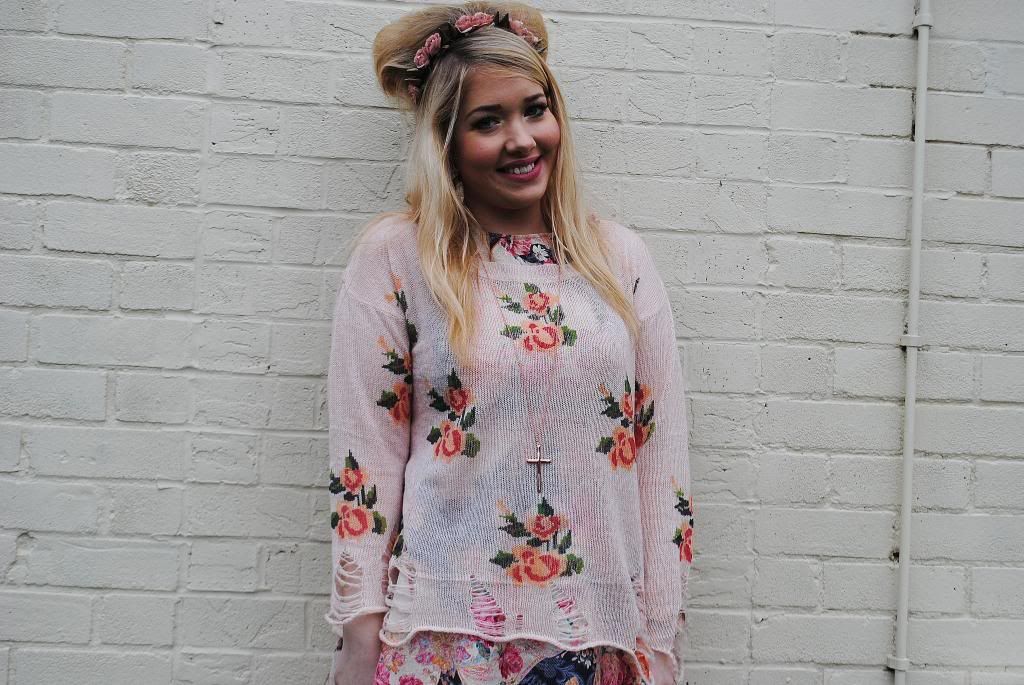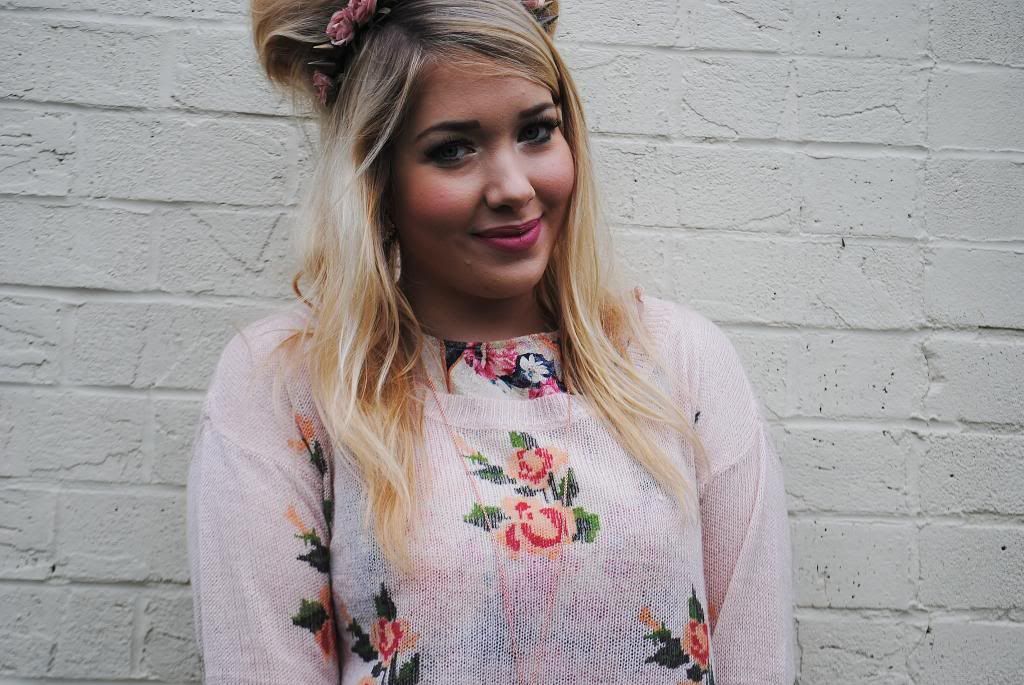 Dress: River Island
Shoes: Primark
Necklace: River Island
Headband: Topshop
You know I love florals, right?! I don't think there's anything better than brightening up a dull day with some pretty flowers - and today has been incredibly dull. It's absolutely FREEZING outside and I definitely believe the rumours that there might be some snow heading our way this weekend. Brrr! This outfit definitely helped add a little ray of sunshine to the gloomy day we've been having. I paired my gorgeous River Island dress (that I got for Christmas - see my post here) with a Wildfox-dupe jumper I've had kicking around in the back of my wardrobe for ages. It's probably more suited to summer, as it's incredibly thin and definitely doesn't give much warmth, but I really like how it looks with the dress. I couldn't resist adding my favourite Topshop headband to the mix either - you can never have too many florals, I don't think!
Lately I've been trying incredibly hard to resist buying any new clothes. I'm desperately trying to save money, but there are just so many beautiful pieces
online
and in store at the minute I'm finding it very hard! Luckily I think I've saved enough so far to warrant a little treat, so I'm going to go shopping tomorrow and hopefully get my hands on a couple of new pieces. I've seen so many beautiful
women's dresses
lately online - I'm in love with pinafore dresses in particular, and definitely need to get my hands on one soon. Also loving the pinafore playsuits - remind me of being a little girl and I think that's a good enough excuse to get one! I'm such a big kid!
I hope everyone has a fabulous weekend, and if it does snow, stay safe and keep warm!
*This is a sponsored post*