r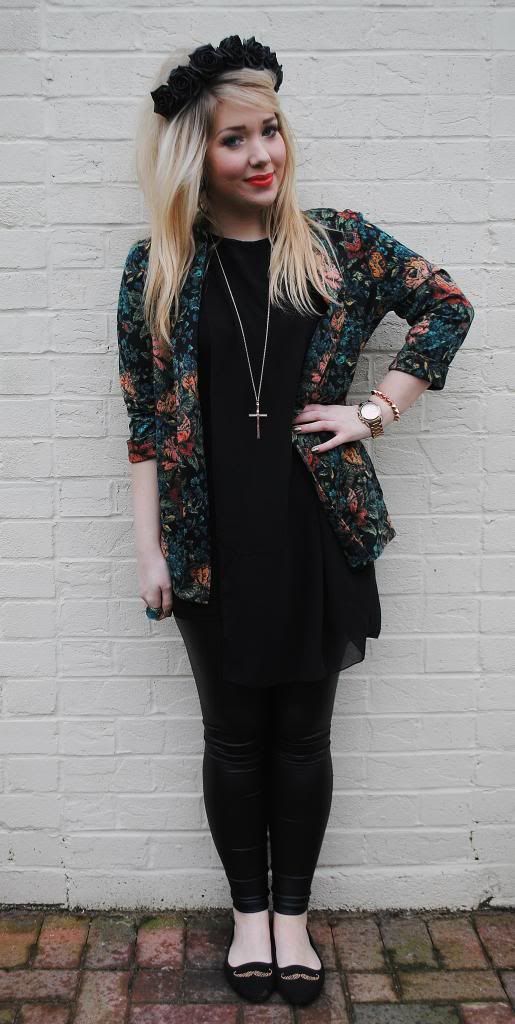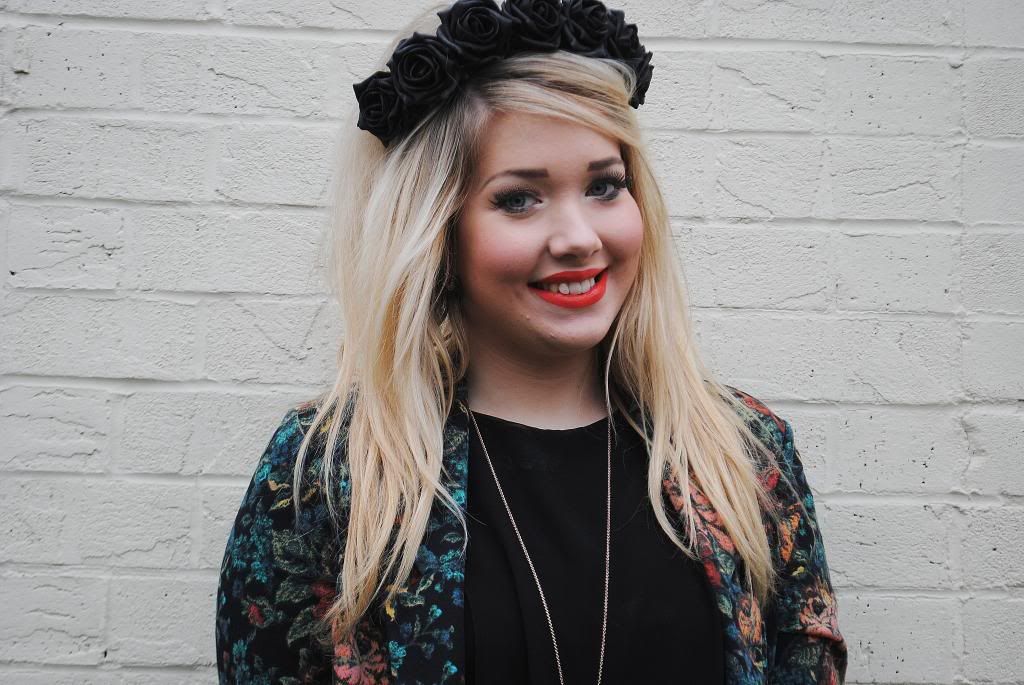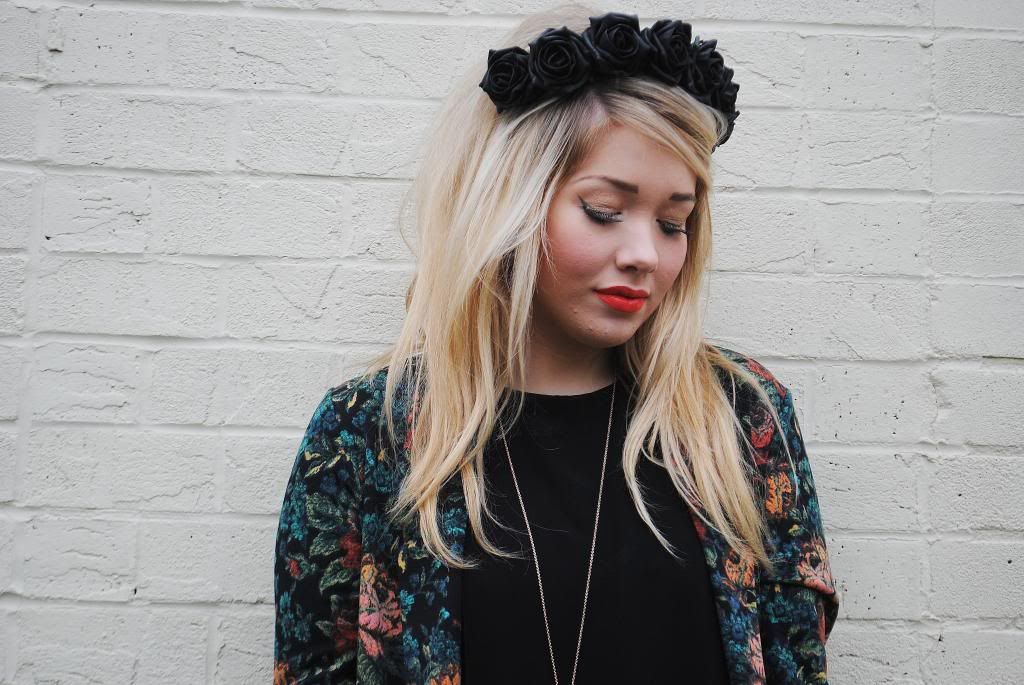 Tunic: ASOS
Blazer: River Island
Pleather Leggings: Primark
Moustache Shoes: Primark
Necklace: River Island
Watch: Michael Kors
Spike Bracelet: Topshop
Right now I'm currently panic-packing for the move down to London for a month on Sunday. I am the worst person ever when it comes to packing - it's pretty much a given that I'll forget something. I'm looking forward to London but I'm ridiculously nervous. I've never been away from home for more than two weeks and I'm such a baby, I know I'll be homesick! Opportunities like this don't come around often so I'm going to fully embrace it, and hope that a taste of living in London will help me decide if ultimately it's where I want to be.
I wore this outfit a few days ago, when I made
this
video (apologies if the lighting is a bit off!) which everyone seems to be doing at the minute but it was quite fun. I absolutely love this outfit. I'm wearing black a lot more at the minute and I really like how it contrasts with my hair - they always say blondes look good in black! This tunic is from ASOS and it's so easy to wear, think I got it in the sale for about a tenner. I paired it with my favourite floral blazer from River Island (another sale buy!) and some pleather leggings from good old Primark. I also wore my Crown and Glory rose headband that I am absolutely in LOVE with. I love flowers and so floral headpieces always get the thumbs up from me, but Crown and Glory's pieces are seriously in another league. I can definitely see a new addiction coming on - I have my eye on several of their pastel pieces for summer!
This will probably be the last outfit post for a while seen as I'll be in London, but I'm hoping to still post lots of beauty posts for you whilst I'm there, and of course I'm always on
Twitter
!