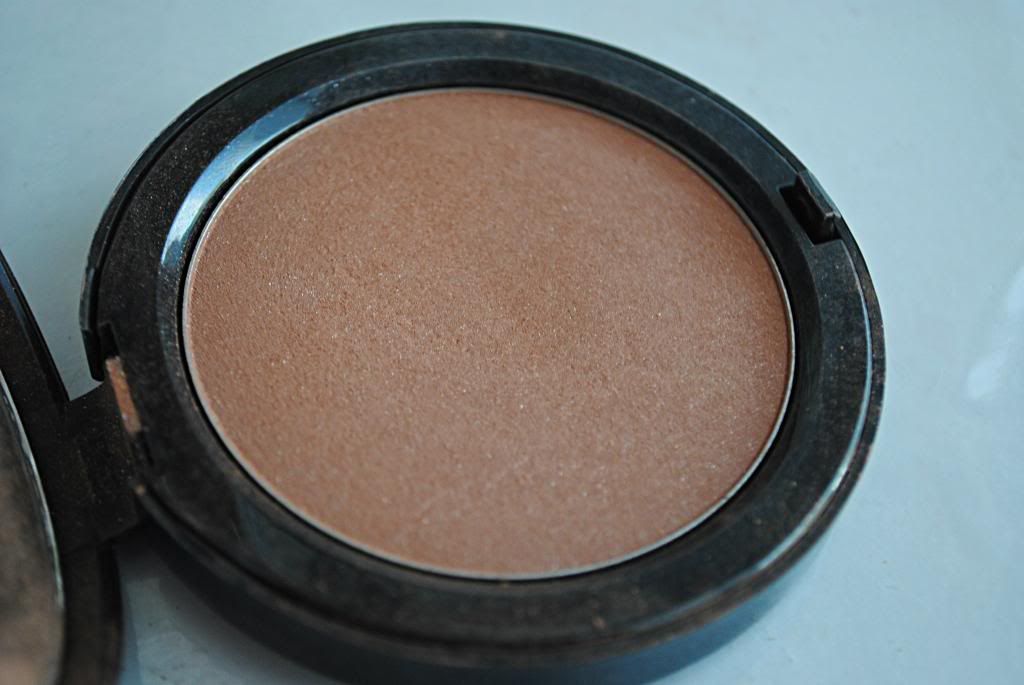 Illuminating Bronzing Powder in Bali Brown -
Bobbi Brown
Introducing my new favourite bronzer. I have always been a massive lover of NARS Laguna, and was all ready to re-purchase when my last compact ran out, but something stopped me. I decided I fancied a change, and began perusing the Bobbi Brown counter. Now, back then I didn't actually own any Bobbi Brown products, so I didn't really know what to expect. However I was in absolute heaven trying out their blushers and bronzers, lipsticks and eye shadows. I literally wanted everything.
I think the reason I haven't ventured into the world of Bobbi Brown before is purely because there just aren't any counters where I live. It's so gutting, not having the luxury of so many beauty counters out in the sticks (I'm looking at you, MAC) and it always puts me off new launches, not being able to try the products beforehand. Luckily, I was in London in the midst of all the big beauty brands, and so had the Bobbi Brown counter at my disposal. After lots of umming and ahhing, I decided on the Illuminating Bronzing Powder in Bali Brown.
Okay, so back to basics. I am in love with Bobbi Brown's sleek and shiny black packaging. It looks so sexy and expensive, and is fab quality. The product itself is dreamy, and is fast becoming my go-to bronzer; I am literally wearing it in every post from the past few months. I think it will be perfect for summer with a tan to add some glow and really illuminate the face, as the tiny little flecks of gold throughout it are really flattering without being too sparkly and in-your-face. It is such a gorgeous golden brown, smooths on beautifully and blends really well, and basically, I can't get enough of it. I originally bought this for when I fake-tan, but it also looks great when I'm pale, so I think it would suit the majority of skin-tones. It's definitely made me branch out and look into more Bobbi Brown products - I have my eye on their concealers and the new Lilac Rose collection, which I will be reviewing soon!
Are you a fan of Bobbi Brown's products? Which is your favourite?